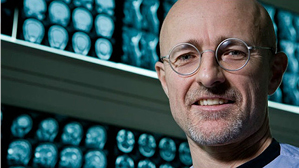 Who is Prof. Dr. Sergio Canavero?
Prof. Sergio Canavero, MD, is a renowned neurosurgeon from Turin, Italy, who plans the first human head transplantation in the world.
He is the former director of the Turin Advanced Neuromodulation Group and developed the GEMINI protocol, the scientific spinal cord fusion protocol for the first human head transplantation. Prior to that, Prof. Canavero worked as a neurosurgeon at the University Hospital Turin, Italy, for 22 years. Mr. Canavero graduated cum laude from the University of Turin, passed the Foreign Medical Graduate Examination in the Medical Sciences (USMLE) in Philadelphia, PA, USA, was a visiting physician at the Neurosurgical Division of Karolinska Hospital Stockholm, Sweden, and is a professor honoris causa of Harbin Medical University, Harbin, China.
For speech topics, publications and videos: https://www.indekskonusmaciajansi.com/konusmaci/1009/prof-dr-sergio-canavero