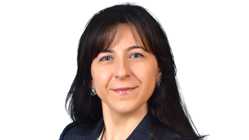 Who is Şebnem Kalemli Özcan?
She received her Bachelor's from The Middle East Technical University's Department of Economics, and received a Master's and then a doctorate in Economics from the University of Brown, USA.
She worked as an assistant professor, an associate professor and a full professor at Houston University. She has given courses at Bilkent University and Koç University. She has lectured as a professor at Harvard University. She held the position of chief economist for the Middle East and North Africa Region for The World Bank. Kalemli Ozcan is a member of the Duisenberg Academy of the European Central Bank, and works as a senior researcher for the National Bureau of Economic Research, Koc-TÜSİAD Economic Research Fund, and the Center of Economic Policy Research.
For speech topics, publications and videos: https://www.indekskonusmaciajansi.com/konusmaci/125/sebnem-kalemli-ozcan