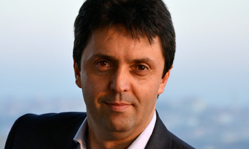 Who is Gürkan Zengin?
Gürkan Zengin was born in Ankara in 1968 and graduated from Communications Faculty of Ankara University. He started his career at TRT News Center.
Two years later, he started working at Interstar, the first private TV channel of Turkey. After working for almost three years there, he was transferred to ATV Ankara Office in 1993. He worked as a reporter from Prime Ministry and Parliament in Ankara for six years. In addition to following many national and international stories, he also produced and hosted a news program.
For speech topics, publications and videos: https://www.indekskonusmaciajansi.com/konusmaci/669/gurkan-zengin