[vc_row][vc_column][vc_column_text]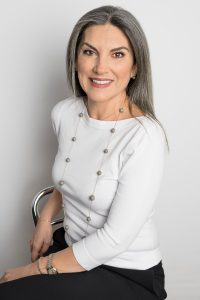 Greetings,
I am a journalist by profession, I have worked for national and international newspapers, periodicals as well as television companies. I have held various positions as a professional journalist; Managing Editor, editor, reporter, column writer, producer. Journalism is, without a doubt the best profession in the world. No other experience gives you the right to ask questions, enables you to dig for information, and grants you the privilege of disseminating news and information to public audience. And to tell you the truth it has been even more exciting to be a communication expert, after leaving active journalism, becoming an entrepreneur in the field.
İndeks founded with commitment and conviction in a country where, still, some people neither fully understand what "content" means nor consider it to be important. Back in 2001, right in the middle of the financial crisis, we set out to produce and manage content. I remember having to explain that short sentence, with the help of at least 10 more… Some laughed saying I was selling refrigerators to Eskimos, while others thought I was day dreaming.
İndeks began operations as a typical start-up in my basement . We experienced much laughter and joy, also some painful moments. However, all of those experiences were very precious and meaningful, and every time I recall, memories bring  smile. Just to give you an idea; we were preparing to receive the very first client, a multinational company, who wanted to meet our team. I suspect, they wanted to make sure that we really existed. Start-up notion was a dream, then. The way we welcomed our very first client was a sight to see, trying  to avoid visitors going through the house, instead forcing them to come  through the yard and use a separate entrance, where there was no way!  We needed a staircase and ordered.  With no surprise, everything is last minute in my wonderful homeland. The construction was delayed, and the contractor postponed delivery until the very last moment. When the team that was to entrust us their corporate communication tools approached to the staircase, the work underneath was still in progress. I remember I felt my heart in my mouth.
Where there's a will, there's a way!
We have come a long way. Today, İndeks focuses on four basic areas of corporate communications:
Publications: We produce all sorts of periodicals serving as corporate communications tools. We implement other communications tools to enhance corporate communication.
Reporting: Investor Relations teams have emerged years later and evolved as an important pillar of communication. We provide annual financial reports, sustainability work and all the digital inverstor tools needed.
Consultancy: Ourinnovative communications tools measure both the quality and quantity of content.
Speakers Agency.  Our diverse group of speakers – all experts in their respective fields – allows us to cater to any demand.
Yaprak Özer
Founder – President
İndeks İçerik İletişim Danışmanlık[/vc_column_text][/vc_column][/vc_row]