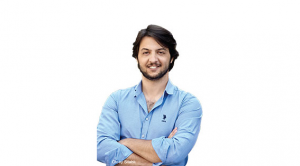 Who is Olcay Silahlı?
Graduated from İstanbul Teknik University Management engineering co-founder and CEO at Whole Surplus firm, a B2B Tech Platform enabling retailers manage their unsold inventory with best financial and environmental recovery value. The platform of B2B waste, help companies decrease the financially non sold stock resource and environmental nonefficients.
Silahli prior to forming his own company has worked as trade marketing manager and food brand manager for various products at Unilever. He has wide experince in social work and youth projects, such as Coordinating Ambassador Europe & Returning Ambassador Bangkok'15 Summit.
For speech topics, publications and videos: https://www.indekskonusmaciajansi.com/konusmaci/1008/olcay-silahli